EDIT MAIN
Join us For...

Introducing the NMS Sixth Grade Orientation Camp!
Monday, August 2nd ~ Thursday, August 5th, 2021
8:30 a.m. ~ 11:30 a.m.
This Program is FREE!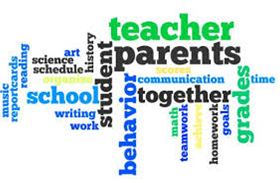 ---
We know the transition to middle school can be both an exciting and stressful time for your child! To ease this transition, the NMS team has created a fun & interactive 6th grade orientation camp for your student!
Those who attend this FREE camp will meet new friends & teachers, practice their schedule and locker combinations, interact with our technology platforms and so much more! This is an experience, we promise, your student will enjoy!
The goal for this four day camp is to learn all about the Nippersink Middle School environment and
what it means to be a middle school student!
We encourage you to sign your child up for Mission Possible: 6th Grade! We look forward to meeting you & your student!
Desiree Richards, Assistant Principal
Ready to Register?
NMS Mission Possible Registration
(All registrations must be received no later than Friday, May 21st, 2021.)
---
What will my child need?
Your student should bring their school supplies to camp. (School supply lists will be available in the near future.) This will give them an opportunity to prepare their lockers for the first day of school. Nippersink Middle School and our staff will provide a daily snack and drink for your child. If you are unable to transport your child to camp, NMS will provide transportation at no cost to you! Remember, this camp is offered completely FREE to our incoming sixth graders!
---
Camp Activities
Students will receive their schedules & familiarize themselves with their classrooms and teachers.
Students can bring their school supplies, prepare their lockers and practice their combinations.
Assignment notebook tutorials ~ students will learn how to make the best use of this important tool.
Discover NMS exploratories including our amazing STEM Lab!
Experience all aspects of the school day.
What does it mean to be a good student and citizen at NMS? How can you make a positive impact on our school community?
---
(All registrations must be received no later than Friday, May 21st, 2021.)