EDIT MAIN
NSD2 Educational Technology Resources
Nippersink District 2 Ed Tech Resources (Staff Only):
Find current district offerings listed here. (Updated regularly)
Nippersink District 2 Ed Tech Inventory: (Staff Only):
Easily navigate our current Ed Tech programs and find any additional resources that have been added for free here.
---
Educating All Learners: An Alliance Dedicated to Equity for Complex Learners
The Educating All Learners Alliance is an uncommon coalition of organizations committed to resource sharing and community building that supports the efforts of the education community to meet the needs of students with disabilities during the COVID-19 pandemic.
Play Kahoot with your Classroom
Maybe some of you have already done this! This link shows how students can play on a split screen so they only need one device. If students can't join, a worksheet can be assigned from Kahoot. Simply copy the questions and answers from your Kahoot screen and paste them into a Google Doc to create a worksheet to share!
Learning Technology Center of Illinois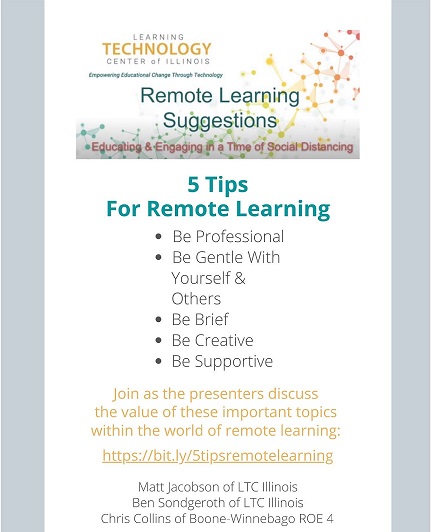 ---
Google Classroom
Find your easy to use guide here.
Google Slide Information
Additional Resources
---